Choose Denver's Finest Dream Makers
Your home is your most valuable asset, and for a significant investment like a home remodel or new home construction, you need to choose a home remodeling contractor you can trust. At TMD Custom Builders, we've built a reputation for detailed-oriented craftsmanship and accountability as we've helped homeowners throughout Denver make their dream homes a reality. Connect with us today to get started!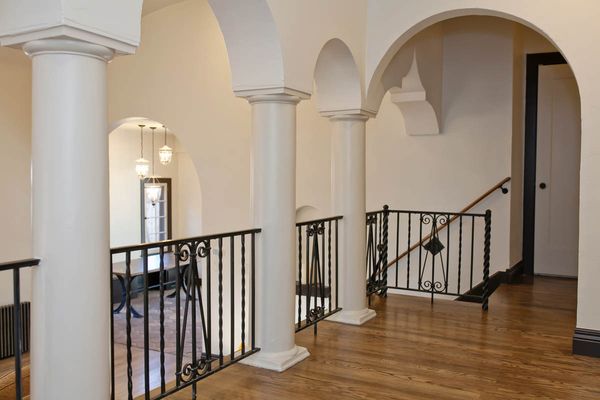 TMD Custom Builders is one of the most trusted home remodeling contractors in Denver, offering:
Custom home design and construction

New home construction

Home remodeling and renovations

General contractor services

And more!
____________________
Monaco Street
Detail-Oriented Home Additions In Denver
Monaco St. Custom Addition
In our Monaco Street Custom Addition project, we carefully and dutifully remodeled and expanded a historic home in Adams City. Great care was taken in maintaining the original architecture of this 1920s-era home, which features gorgeous columns and arches on the upper floor, as we executed a custom home remodel for the client.
There are plenty of highlight features of this project. We're particularly proud of the living room, which feels like a step back in time, with a gorgeous chandelier, tons of natural light from the custom arch windows, and a cozy gathering area. The upstairs is equally impressive, with the historic arched column, beautiful wood flooring and gated loft space. The kitchen also shines, with beautiful wooden cabinets and custom lighting. Just take a look at the pictures from the house and try not to imagine yourself enjoying a timelessly cozy night in there!
Features
Beautifully preserved and restored historic architecture

Custom kitchen

Outdoor living area

Stunning living room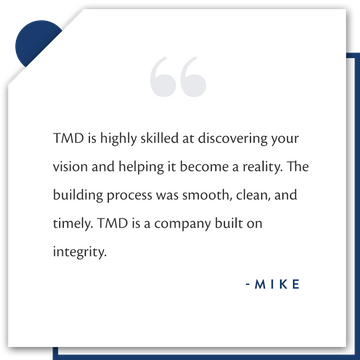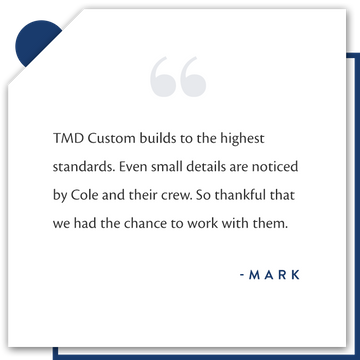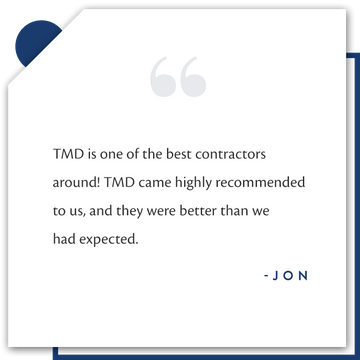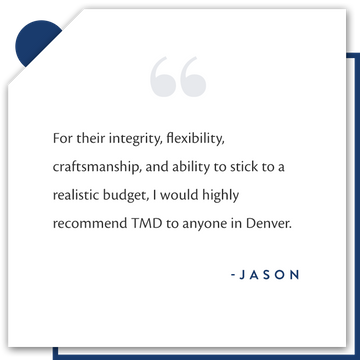 Our Design Process
At TMD Custom Builders, you can expect to enjoy a design build experience that is completely tailored around your unique needs and desires for your property. Accountability, attention to detail, and quality craftsmanship are important to us! Here's how we uphold these values when you work with us:
Getting To Know You — In this first phase, we'll get to know each other. We'll learn about your vision for your property, set expectations you can hold us accountable to, and set a budget and timeline for your project. We'll also share ways you can add value to your project with the selection of certain building materials.

Design — With the essentials in place, we'll start to flesh out the details, drawing up blueprints and electrical designs to bring your dream to life. Once we have your final approval, we're ready to build!

Build — During the construction phase, we'll meet weekly with you on-site to discuss project details and ensure the work being done is up to our standard. We'll also keep you in the loop with digital reports on project progress and financial details.

Final Touches — As we wrap up, we'll take some extra time to ensure everything about your project is perfect, down to the smallest detail. Our goal is to take your breath away every time!
Visit our Design Process page to learn more about how we ensure accountability and transparency from start to finish. Connect with us today to get started with your custom home remodel or new home construction, or fill out the contact form below if you'd like us to make the first move. We look forward to speaking with you!