Unearth The Full Potential Of Your Property
Littleton is a hidden gem within the Denver metro area, and your home could be its crown jewel — that is, once you've realized its full potential. What do you dream of your home? At TMD Custom Builders, we help Littleton property owners like you everyday make the most of their properties with detail-oriented home remodel work and custom home building that adds efficiency, appeal, and a whole lot of vibrancy to their properties. How do you envision your dream home? Connect with TMD Custom Builders today to share your vision with us, and let's talk about bringing it to life together!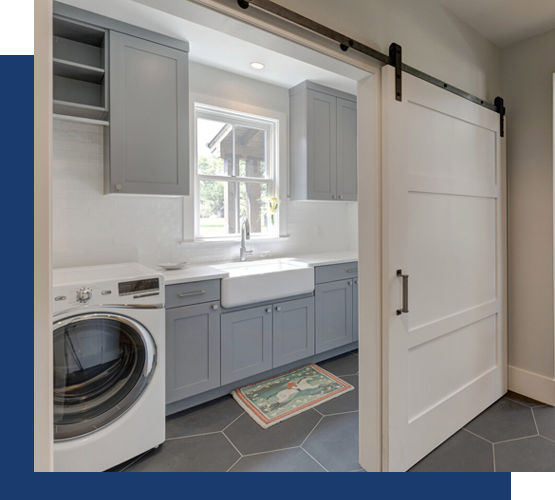 TMD Custom Builders is proud to be of the most experienced and capable home remodeling contractors in the Littleton area:
There's nothing our architects and home remodel team can't handle! We can tackle home renovations, remodeling work, new home construction, and more

We employ a personalized design process to meet your unique needs and hold ourselves accountable to you throughout the home remodel process

Our team has years of experience designing elegant floor plans and efficient electrical designs for homes throughout the Littleton area

We've earned a perfect 100 rating on Top Rated Local®
Littleton Custom Home Builders
Littleton's Most Dependable Custom Home Builders
In home remodeling or custom home building, the end product isn't everything — client experience is important too! It doesn't matter how great a home remodel turned out if the project took longer than expected, or worse, ran over budget. At TMD Custom Builders, you can trust us to stay accountable from the beginning to the end of your project!
We employ a unique design process that incorporates your feedback at every step of the way and has built-in accountability measures. Accountability and attention to detail have been the cornerstones to our success in the competitive home remodel business, and the end result has been stunning, efficient homes that have fulfilled our clients' visions and added value to their properties.
Don't believe us? Click the buttons below to learn more about how you can expect the design process to work when you choose TMD Custom Builders, and view examples of some of the other properties we've transformed. Connect with us when you're ready, and let's have a conversation about how we can help you realize your dream home!