Centennial Custom Home Builders
Let Our Home Remodel Experts Make Your Property One-Of-A-Kind
Make Your Home One-Of-A-Kind
What's keeping you from living in the picturesque home you've always fantasized about? Centennial's finest dream makers are just a phone call away.
Allow us to introduce ourselves. At TMD Custom Builders, we come to work each day for homeowners just like you, taking the time to get to know your vision for your property and having a conversation with you about how we can bring that vision to life cost-effectively, while also seizing opportunities to add value to your project. Our staff is a collection of some of the most experienced architects and finest builders in the Denver area, and together, we can craft and execute on blueprints and electrical designs to truly make your home stand out as unique amongst the many fine properties in Centennial.
It's not just about aesthetic value and turning your property into magazine-worthy eye candy, it's about helping you tap the full potential of your property and ultimately deliver a home that is more valuable and efficient than it was when we started.
If you're interested in bringing your dream home to life and adding value to your Centennial property, don't wait. Call TMD Custom Builders today to start the conversation. We can't wait to help you bring your dream to life!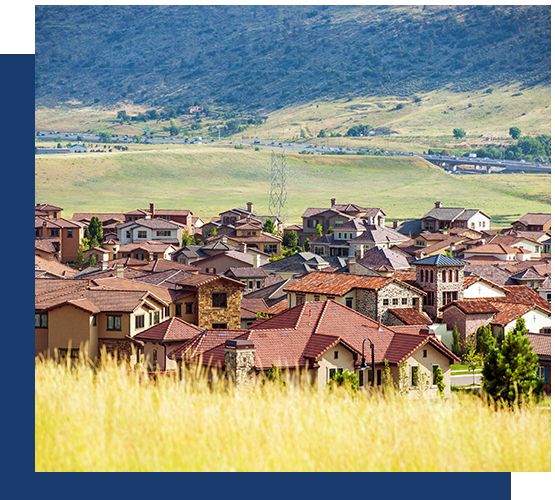 TMD Custom Builders is your go-to contractor for perfect, detail-oriented home remodeling and renovation projects in Centennial:
We pride ourselves on being a full-service home remodeling contractor, with the experienced architects and builders necessary to handle everything from home renovations to custom new home construction

Our standout custom-design process is tailored to your unique needs and vision for your property

We have years of experience building and remodeling homes throughout the Centennial area

We maintain perfect ratings on Top Rated Local®
Centennial Custom Home Builders
Centennial's Finest Custom Home Builders
Your home is the most valuable asset you have, and remodeling and expanding it to meet your vision is one of the smartest investments you can make for it. Not only will you get to enjoy living in the picturesque home you've dreamt of for years, but you'll reap the increased value of your property.
What are you envisioning for your property? A fresh backyard with a delicately manicured landscaping plan? A giant kitchen filled with natural light? A guesthouse addition? No matter the scope of your vision, TMD Custom Builders has the experience and capacity to make it happen.
The best home remodeling contractors separate themselves from all the rest with the quality of their work and the quality of client experience they offer to their project partners.At TMD, we've built our sterling reputation on the pillars of attention to detail and accountability.
Click the buttons below to explore the full extent of what you can expect when you hire us to transform your property. You can check out our portfolio of transformations we've completed for previous clients, as well as learn about our personalized design process that we tailor to you to ensure full transparency and accountability from beginning to end.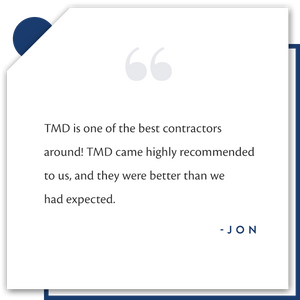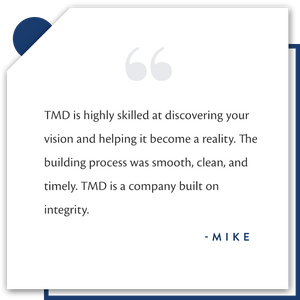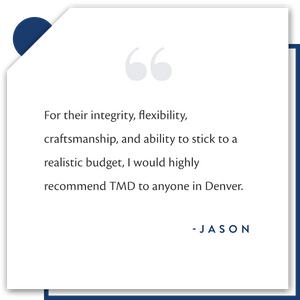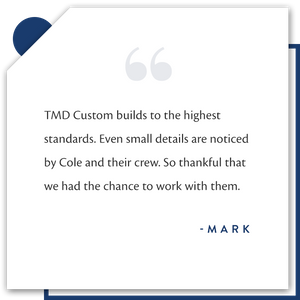 Ready to get started transforming your Centennial property? Get in touch with TMD Custom Builders today, or fill out the contact form below to have us make the first move.