Top 4 Benefits Of Remodeling Your Home
When the idea of remodeling your home comes up, oftentimes the first things you may think of are the costs and hard work needed to successfully complete the task. Instead of looking at the possible negatives, you should instead focus on all the benefits that come along with such a renovation. We at TMD Custom Builders have the knowledge and expertise to provide you with the ultimate dream home you've always wanted! Contact us to start your home remodel today!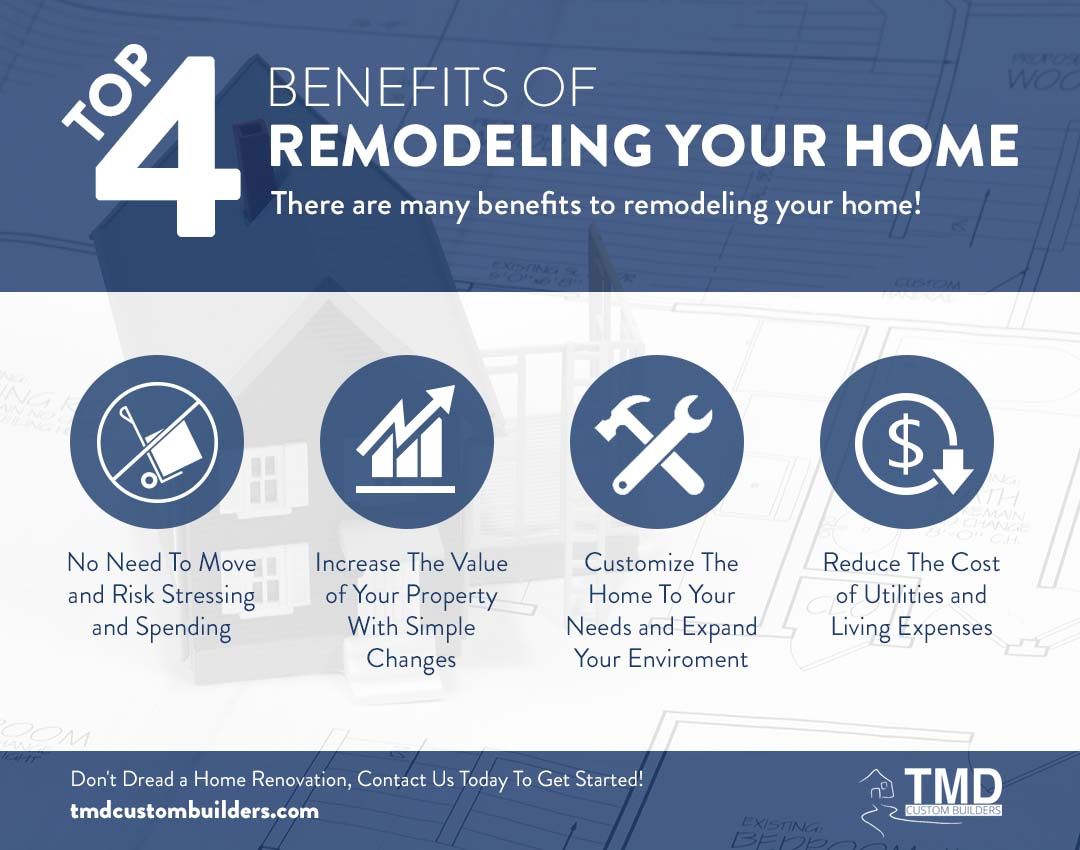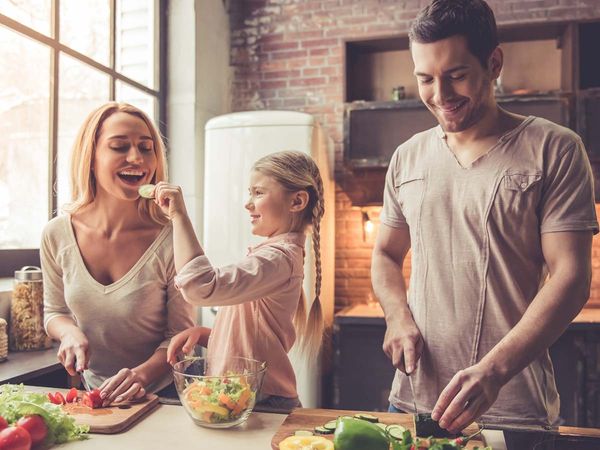 No Need To Move
The need to move homes comes with a lot of stress and spending, and in today's environment, there's no telling how the market will be. There are so many factors that come into play when it comes to searching for a new home, such as finding a location close to work or schools, needing to scout out potential neighborhoods, and the possibility of leaving your loved ones behind. With us, you can leave these thoughts at the door and create the home you deserve!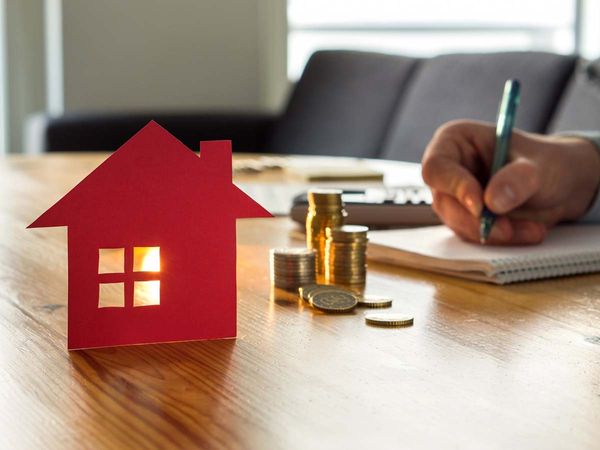 Increase The Properties Value
Many people do not realize just how much the value of their home can increase with some simple renovations. Even if you do not currently have plans to move, preparing for the possibility is a great idea! Any potential upgrade, such as updating your bathroom or kitchen, can contribute to a higher selling price when it comes time to leave your residence.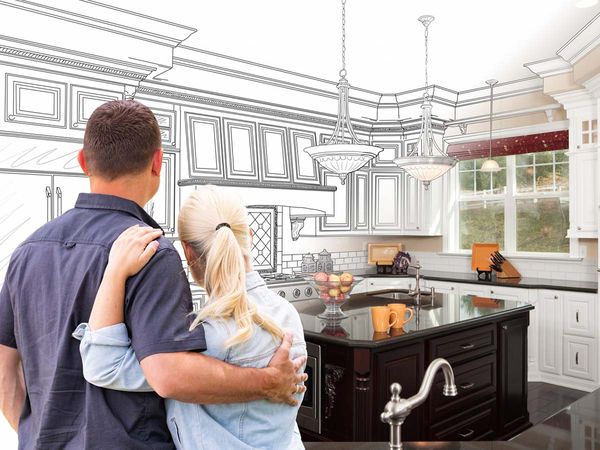 Customize To Your Needs
Does your home currently fit your needs? A renovation can not only expand the current environment of your home, but also help establish your personal style! Make your home work for you, by remodeling rooms for your ever-changing needs or simply installing certain additions that make it feel as if you are in a whole new world!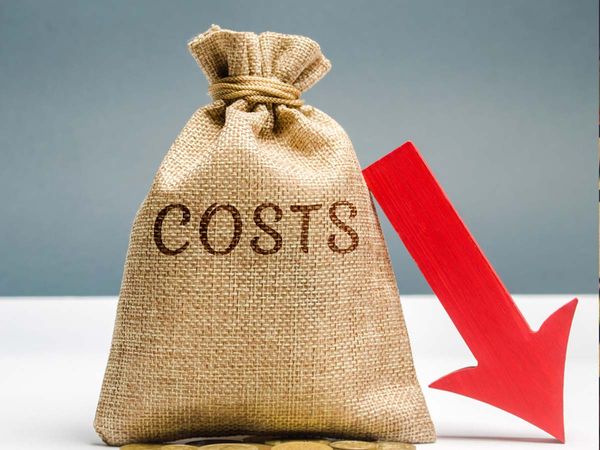 Reduce The Cost Of Utilities
Remodeling your home with updated fixtures can lead to some immense savings in the future. Things such as a roof replacement can help avoid costly future repairs if anything goes wrong, especially if small issues such as a leak do end up getting worse! Something else many homeowners are taking advantage of is our solar panels, which in itself help cut down the cost of electricity while making you eco-friendly!
Remodel Your Home Today!
Instead of dreading the need to upgrade your home, we at TMD Custom Builders feel that it is best to take in the positives that it will bring into your life! Check out our testimonials and if you are interested, start your home remodel today!