Maximize Your Property
space for friends to gather, for your family to grow, for you to take in life and express yourself. When you're considering expanding it or redesigning it to fulfill your wildest dreams for your property, you need to partner with a home remodeling firm that's just as passionate about realizing your property's full potential as you are. You need TMD Custom Builders! We're one of the top home remodeling contractors in the Denver area, with years of experience helping homeowners design, plan, and complete custom homes and remodels to bring the house of their wildest fantasies to life. Our custom, detail-oriented approach to design helps our clients complete every project on time and on budget, getting everything right down to the finest details and reaping the most value from their investment. When you choose TMD, you'll be partnering with a custom home builder with a reputation for exquisite craftsmanship, accountability, and reliability. Call us today to start the conversation! We can't wait to help you put your vision on paper and bring it to life.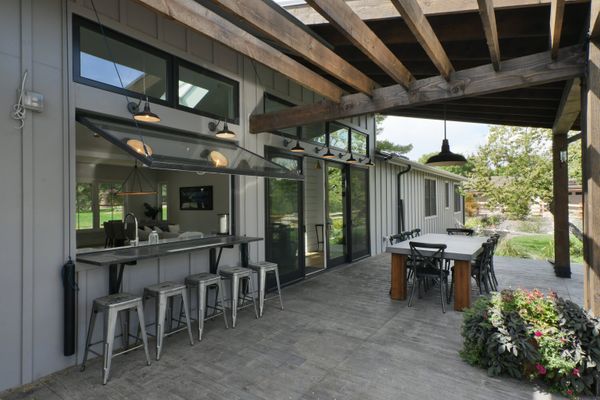 TMD Custom Builders is Denver's expert home remodeling firm, offering:
Custom home design and construction
New home construction
Home remodeling and renovations
General contractor services
And more!
Bow Mar
Custom Home Additions In Denver
Bow Mar Drive Custom Addition
In our Bow Mar Drive Custom Addition project, we tore a Bow Mar home down to just a few essential walls and rebuilt into a stunning, sprawling ranch. This home is an entertainer's dream, with indoor and outdoor spaces that flow seamlessly into each other, complete with an outdoor kitchen.
There are plenty of highlights features of this custom home remodel — we particularly like the custom landscaping of the yard — but the most standout feature has to be the outdoor kitchen. This was a completely custom addition, and we worked together with the client to go all-out — there's a grill, cooktop, pizza oven, and even a fire pit! Just imagine the long summer nights one could enjoy entertaining friends and family, and how the versatile space allows for events to filter inside and outward as weather and temperatures throughout the year dictate. It's a truly unique, high-value space.
Features
Outdoor Kitchen

Custom Landscaping

Spacious Living Room

Custom Passthrough Window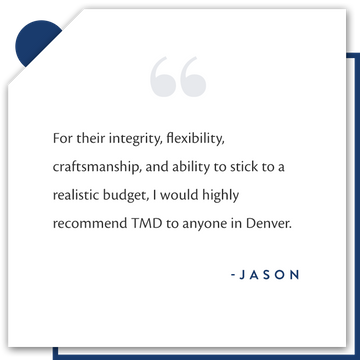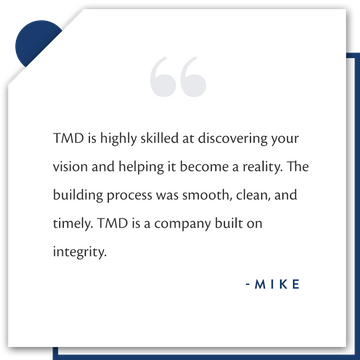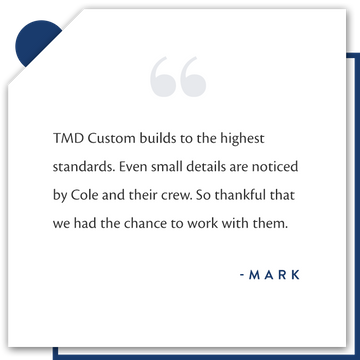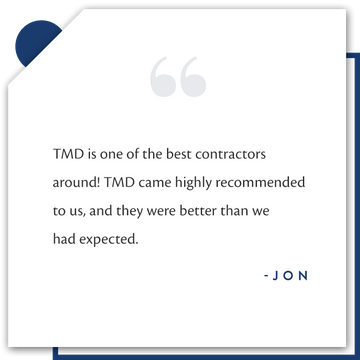 Our Design Process
At TMD Custom Builders, we build our services on the core principles of attention to detail, transparent communication, and personable service — they are our keys to success and what's earned us our reputation for quality home remodeling around Denver. You can expect to enjoy a completely individualized design experience when you work with us. From the first phone call, every aspect of the project will be tailored to your unique needs. We'll work together to set clear expectations and a firm project timeline we'll be accountable to. By working through the design process, we'll ensure that your vision for your property is fulfilled and that you received the highest-value build possible for your investment. Here's how the design process works when you choose TMD Custom Builders:
Getting To Know You — To start off, we'll sit down with you and get to know you — we'll talk your ideas for your property, your existing home, and lay out expectations and start drawing up a budget. We'll also discuss ways you can effectively bring your dream home to life while adding value to your build.

Design — We put conversation to paper in this phase, drawing up blueprints, electrical designs, and other plans that will be used to execute your vision for your home. We'll also be able to recommend better building practices to add value to your project, if you like.

Build — You can expect to hear from us regularly during the construction phase. Once the build is underway, we'll meet with you weekly on-site to review progress and ensure everything is up to our standards and on schedule. We'll also keep you in the loop with digital reports on building progress and the financial aspects of your project.

Final Touches — Once construction is complete, we take the extra time to go over the completed work once more to ensure every detail is taken care of. We're not absolutely satisfied with a project until you are!
To learn more about how we at TMD Custom Builders work to ensure an accountable, effective design build process, visit our Design Process page! Reach out to us today to start the conversation about your vision for your home, or fill out the contact form below if you'd prefer that we reach out to you. We can't wait to get started transforming your property with you!