Cherry Hills Village Custom Home Builders
Let Our Home Remodel Experts Make Your Property One-Of-A-Kind
Make Your Home The Talk Of The Hills
Home is where the heart is, or so the classic saying goes. Your home is essential to your family life, so why allow it to be anything less than the picturesque retreat you've always dreamt of? TMD Custom Builders is the finest home remodel contractor in Cherry Hills Village, and dream making is our passion! We come to work each day for homeowners just like you, getting to know them and their visions for their properties on a deep level. From there, we craft intricate blueprints and utilize our experienced home remodel team to bring these dream homes to life!
It's not just about turning your home into eye candy that belongs in a magazine — it's about adding value to your property and ultimately delivering you a home that is more efficient and that allows you to live the lifestyle you have in mind.
Don't wait another day to start living your dream home life. Connect with TMD Custom Builders today, and let's have a conversation about maximizing the potential of your property and bringing your dreams to life.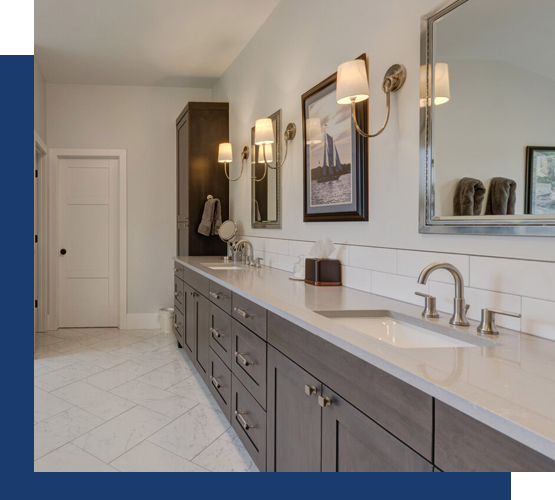 TMD Custom Builders is your go-to contractor for flawless home remodeling and renovation projects in Cherry Hills Village:
Our team is filled with experienced architects and home remodel contractors that can handle everything from home renovation to full-on custom new home construction

We maintain a perfect rating on Top Rated Local®

Our personalized design process is intricately tailored to your vision for your property and specific needs

We have years of experience preparing stunning floor plans and efficient electrical designs for properties throughout the Cherry Hills Village area
Cherry Hills Village Custom Home Builders
Cherry Hills Village's Finest Custom Home Builders
What do you dream of for your property? A brand-new backyard and landscaping design? A huge chef's kitchen? A picturesque addition? A complete transformation? No matter the scale of your ambitions for your property, TMD Custom Builders offers the design quality and construction capacity to make it happen.
We understand that a home remodel or custom home build is a huge undertaking, which is why we want to offer you the most information possible as you consider us to handle your home renovations. Click the buttons below to learn about our unique, individualized design process and see examples of our past work! We're confident that you'll find us to be the most reliable and accountable custom home builders in the Cherry Hills Village area.